English Toffee Recipes
Posted in Toffee on Dec 15, 2022.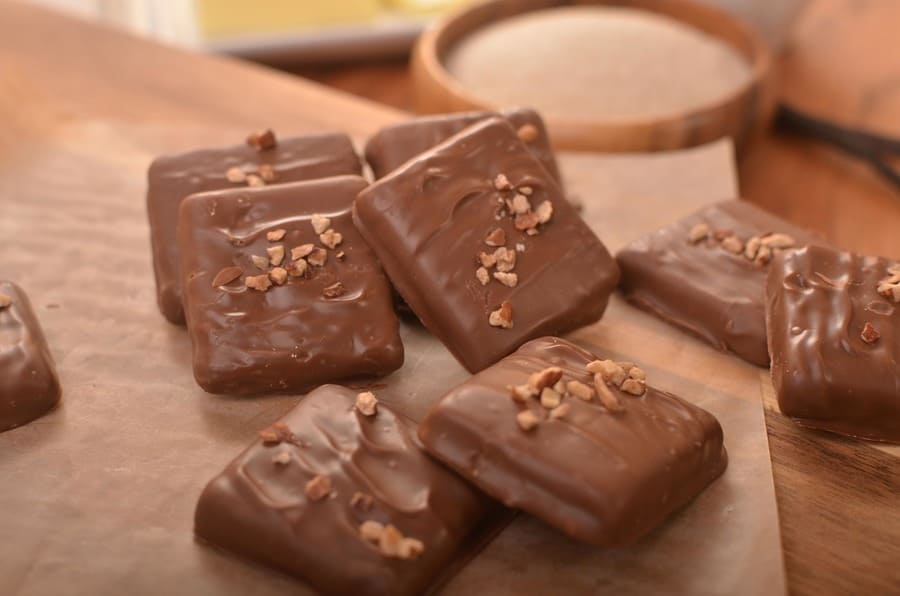 Make Delicious Treats with Miss Ginny's English Toffee
Nothing says indulgence quite like Miss Ginny's delicious, handmade English Toffee, except maybe elevating a recipe by incorporating it! We've found that there are myriad ways to enjoy this local, small-batch toffee, and we are excited to share our ideas about how with you.
English Toffee Desserts
Whether you're baking cookies, brownies, scones or even a pie, try adding bits of Miss Ginny's English Toffee into the recipe to take your dessert to the next level. Your family, friends, and guests will love the richness of the toffee as an element to your dessert offering.
This recipe for Chocolate-Toffee Ice Cream Squares is a great place to start. Not only is this dessert simple and easy to put together, but it's also incredibly tasty– especially when you use Miss Ginny's English Toffee to top it all off. This treat starts with a crunchy sugar cookie crust that's followed up by layers of chocolate ice cream, whipped topping, and of course craggy, melt-in-your-mouth bits of hand-crafted toffee. It looks impressive, it tastes amazing, and best of all– it doesn't require a slew of ingredients, but it's still got enough finesse to wow your guests.
Toffee-Topped Ice Cream Sundae
For many folks, ice cream is the pinnacle of desserts. Endless flavors. Cold, refreshing, and creamy. And all you have to do is scoop it out of a tub to dig right in! But if you're interested in leveling up with your ice cream game, try adding some pieces of Miss Ginny's English Toffee! The ice cream sundae arsenal usually consists of chocolate syrup, sprinkles, whipped cream, and cherries, but what's even better? Bits of handmade toffee! If you like to make homemade ice cream, it makes a great addition there too.
Toffee Hot Chocolate
With the colder months upon us, this English Toffee recipe is a must try! If you want to cozy up with a book, a blanket, and a toasty beverage, we've got you. Try some homemade toffee hot chocolate, using this simple recipe:
4 cups whole milk
½ cup water
⅓ cup sugar
6 oz bittersweet chocolate, chopped into pieces
2 oz butterscotch chips
4-6 pieces of Miss Ginny's English Toffee, crushed
whipped topping
Heat milk, sugar, and water in a saucepan until it comes to a boil. Remove pan from heat and slowly stir in chocolate and butterscotch chips until fully incorporated. Carefully pour mixture into mugs, and top with whipped topping and crushed Miss Ginny's English Toffee bits. Voila!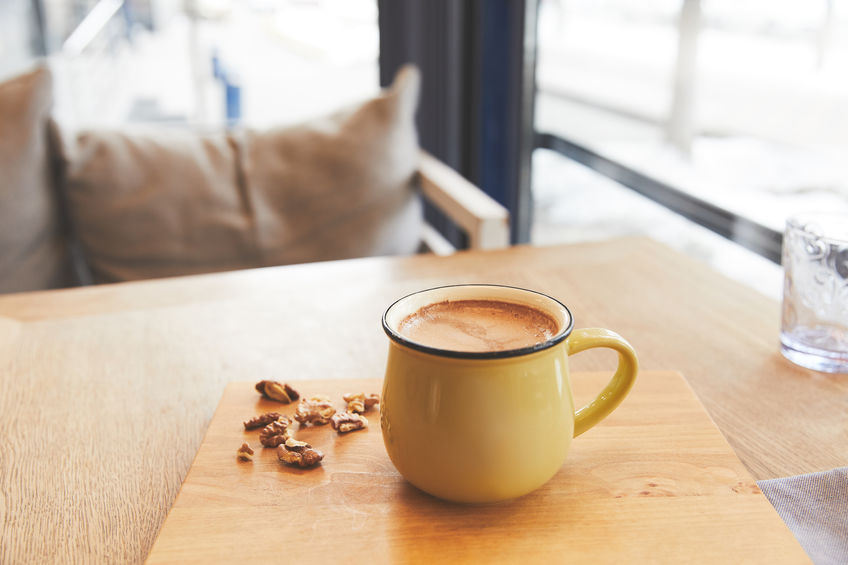 Toffee Coffee
If you're into rich, delicious coffee drinks, we've got a tip for you. Break off a few pieces of Miss Ginny's English Toffee, and stir them into your hot coffee. The candy will melt, and meld into your beverage for a smooth, flavorful treat sure to give you just the kick you need. Why not, right? Treat yourself.
No matter how you take your toffee– be it in coffee, cocoa, cookies, or ice cream– we hope you'll try Miss Ginny's handcrafted English Toffee. Willy Wonka's got nothing on this confection. It also makes a great holiday gift or corporate gift! Order yours today.